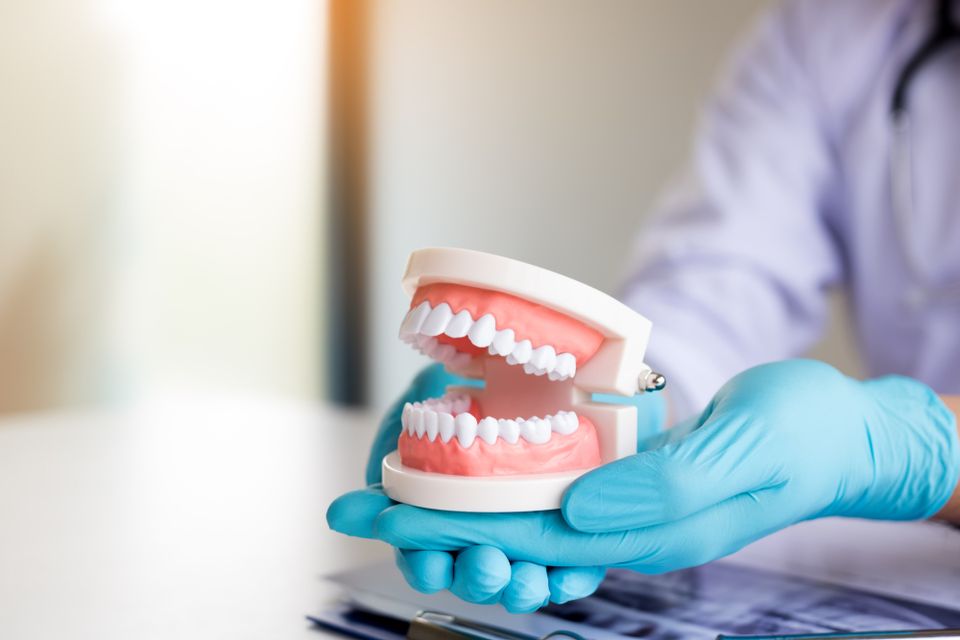 How to Get Dentures with No Insurance
At 
Butler Dental
, we know everyone deserves a confident smile. We've designed our quality services so we can offer them to as many people as possible, whether they have dental insurance or not. When you're searching for affordable dentures in Alabama or Mississippi, you'll find them right here at Butler Dental.
How We Reduce Costs
The reason dentures often cost so much is that each set is designed specifically for the person using them. Because of this high level of customization, the process for making dentures for any individual is relatively extensive. Teeth must be examined, mouths must be cast to form a mold, and the mold must be sent out to a lab to be crafted. The entire process can take up to several weeks, with a dozen or more people involved throughout the production.
At Butler Dental,  we knew we could decrease costs and increase quality by moving the lab in-house. This move allows us to supervise quality control and eliminate a significant expense for dentures, all while using ADA approved materials and following standard OSHA guidelines. When you search for "Denture labs near me," you'll find our in-house lab that can produce dentures as soon as we finish taking the cast of your mouth.
Purchasing and Pricing Options
By scheduling a free consultation, we can discuss the best options for you and your smile. Our friendly, knowledgeable staff can help determine which of our denture packages works best with your goals, as well as provide you with a quote for potential services. You'll find our prices to be lower than other denture providers  in the area:
Standard package: Available in one tooth and gum shade and comes with three months of adjustment time. $400 Full Set. $200 Single-Upper or Lower. 
Deluxe package: Available in multiple tooth and gum colors. Comes with six months of adjustment time and one free reline. $800 Full Set. $450 Single-Upper or Lower. 
Custom package: Available in multiple tooth and gum colors and increased chewing ability and comes with one year of adjustments and two free relines. $1,200 Full Set. $650 Single-Upper or Lower. 
Glamour package: Available in white tooth and multiple gum colors, as well as the maximum chewing ability. This package comes with one year of adjustment time, and two free relines. $2,000 Full Set. $1,000 Single-Upper or Lower. 
Immediate dentures package: Available when tooth extractions are necessary. Patients can choose from Deluxe, Custom, or Glamour packages, and the cost of extraction is not included in the price of the dentures. 
At Butler Dental, we know a confident smile may need a confident denture, which is why we include a three-year warranty with each of our packages. We want you to be happy with your new, confident, and long-lasting smile.
Contact Butler Dental Today
If you lack dental insurance, Butler Dental is here to tell you that a confident smile is still possible. With a free consultation, our friendly and knowledgeable team can discuss all pricing options. If needed, we can also discuss denture financing to ensure that the smile you want, is a smile you can afford.
Contact us
 today to set up your consultation and take your first step towards a healthy, confident smile.