Dr. Julie Utsey - Dentist in Butler, AL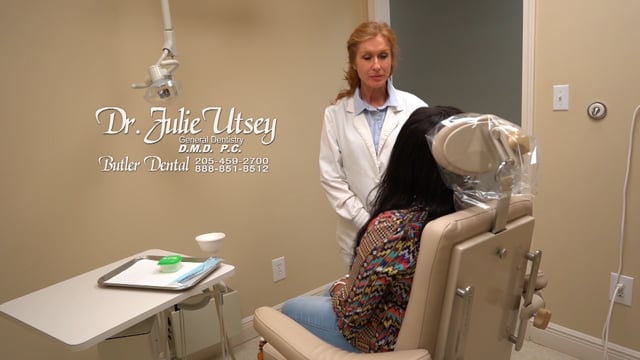 Dr. Julie Utsey is an Alabama native and a University of Alabama graduate. Dr. Utsey attended the University of Alabama School of Dentistry in Birmingham. She is a board-certified general dentist, licensed in Alabama and Mississippi since 1992. In July of 2003, Dr. Utsey opened Butler Dental on the square in Butler, Alabama.

Dr. Utsey's father was a dentist in Centre, Alabama where she grew up. He had his practice there for 35 years. Dr. Utsey always knew she shared her father's love for dentistry. Butler Dental concentrates on dentures because Dr. Utsey feels everyone deserves a great smile.


Dr. Julie Utsey has been married to Jeff Utsey for 25 years. The couple resides in Butler Alabama with their 4 children. The practice and activities with the children keep her very busy, but when she does have spare time,  Dr. Utsey enjoys reading, running and spending time with her family.  Dr. Utsey and her family are members of First Methodist Church Butler, AL.